Semi-Powered Order Picker Stac
SPOP-02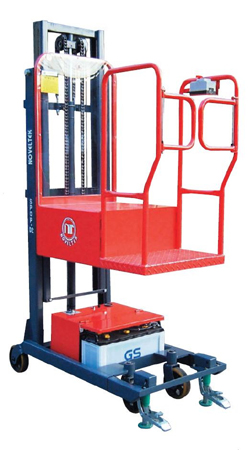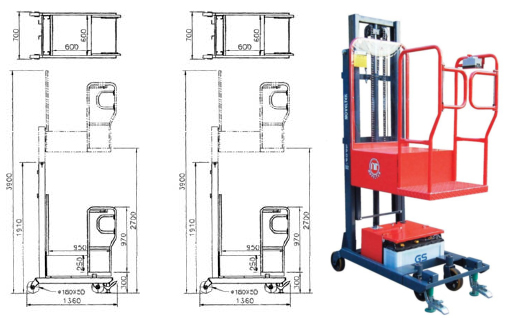 Feature:
Quiet, clean, high quality.
The picker can pick the goods at 4.5 meter high.
Picking height 5.0 and 5.5 meter are optional.
Charger of 110v/12v-12a (build-in) is optional.
The up/down switch is built in the side rail. It is very easy to handle.
Light weight stacker. It is very easy operated and very durable quality.
2 pieces of foot parking brakes.
| Model | SPOP-02 |
| --- | --- |
| Load Capacity | 200kg |
| Service Weight | 308kg |
| Overall Length | 1360mm |
| Overall Width | 700mm |
| Min. Mast Height | 1910mm |
| Max. Height | 3900mm |
| Max. Lifting Height | 2700mm |
| Min. Stand Height | 460mm |
| Loading Stand Height | 250mm |
| Platforn Overall Length | 970mm |
| Loading Stand Length | 600mm |
| Loading Stand Length | 600mm |
| Rear Wheel | Φ180x50mm |
| Front Wheel | Φ180x50mm |
| Hand Rail Height | 970mm |
| Lifting Speed | 10-14M/MIN |
| Lowering Speed | 6-9M/MIN |
| Lifting Motor | 1.5KW/12V |
| Battery | 135AH/12V |
| Charger (220v/110v)(1Phase) | 12V-12A |