24V/30A/40A/110V/220V 48V/80A/220V~440V Charger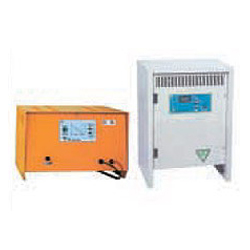 Feature:
Caricabatteria 50-60 Hz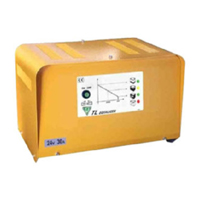 TL-Phase Equalizer
Charger for single-phase loads Wa with front panel LEDs
Technical Characteristics:
Single-phase voltage 230 VAC 50/60 Hz Frequency.
Possibility of adjustment to 220/230/240 VAC.
New electronic control with microprocessor AP070 tab. Network Power: 110V/230V.
4 leds for reporting charge status or abnormalities.
Electronic circuit laboratory tested to achieve compliance with the directive on electromagnetic compatibility and consequent CE marking.
Suitable for nominal battery voltage from 12V to 96V jumper-selectable.
Trimmer for calibration of the threshold to 2, 40V/el.
Dip-switch to select and adjust parameters:

Autostart
Duration of the final charge
Quick test
Equalizing charge
Proportional charge
Battery reset
SP Single Point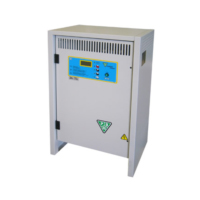 Single-phase charger with Wa, WoWa versions and air pump electronic Control with fault diagnostics.
General Features:
Single phase voltage 230 VAC 50/60 Hz frequency
Possibility of adjustment to 220/230/240 VAC
New electronic control AP735 card with microprocessor with fault diagnostics.
Polycarbonate panel with clear symbols and immediate interpretation.
LEDs of the charging phases or abnormalities.
Quick test for verification and timing functions.
Possibility to install auxiliary rel 3 with the following functions:

Report upload completed
Control function Rabbocco. or air pump
Anomaly alert

4 digit LCD Display and 12 multifunctional symbols with the possibility of invoking the parameters of the charge made by using the STOP button:

Output current
Battery voltage
Voltage of battery before charging
Output current to start upload
Charge amount provided
Duration of charge
End of charge voltage
End of charge current
Three Phase Power Point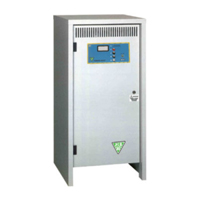 Three phase charger with Wa, WoWa and air pump electronic control with fault diagnostics
Technical Characteristics:
Supply voltage 230/400 VAC 3 phase frequency 50/60 Hz.
Possibility of adjustment to 380/400/420/440 VAC.
Big power versions are built and prepared for only 400 VAC power.
New electronic control AP735 card with microprocessor with fault diagnostics.
Polycarbonate panel with clear symbols and immediate interpretation.
Led signalling charge or phases of the anomaly.
Quick test for verification and timing functions.
Possibility to install auxiliary rel 3 with the following functions:

Report upload completed
Control function topping or air pump
Anomaly alert

4 digit LCD display and 12 multifunctional symbols with the possibility of invoking the parameters of the charge made by using the STOP button:

Output current
Battery voltage
Voltage of battery before charging
Output current to start upload
Charge amount provided
Duration of charge
End of charge voltage
End of charge current